JAMESTOWN, N.D. – Kindred senior Ethan Schaffer nipped Christian Brist over the final quarter mile of the East Region cross-country meet Oct. 16.
Brist was determined not to let the same thing happen at state.
In the final 100 yards, the Hillsboro-Central Valley sophomore outran Schaffer by less than a second to take runner-up honors in the Class B meet Oct. 22 at Parkhurst Recreation Area.
"I saw him dying a little bit and knew I had to get him," Brist said.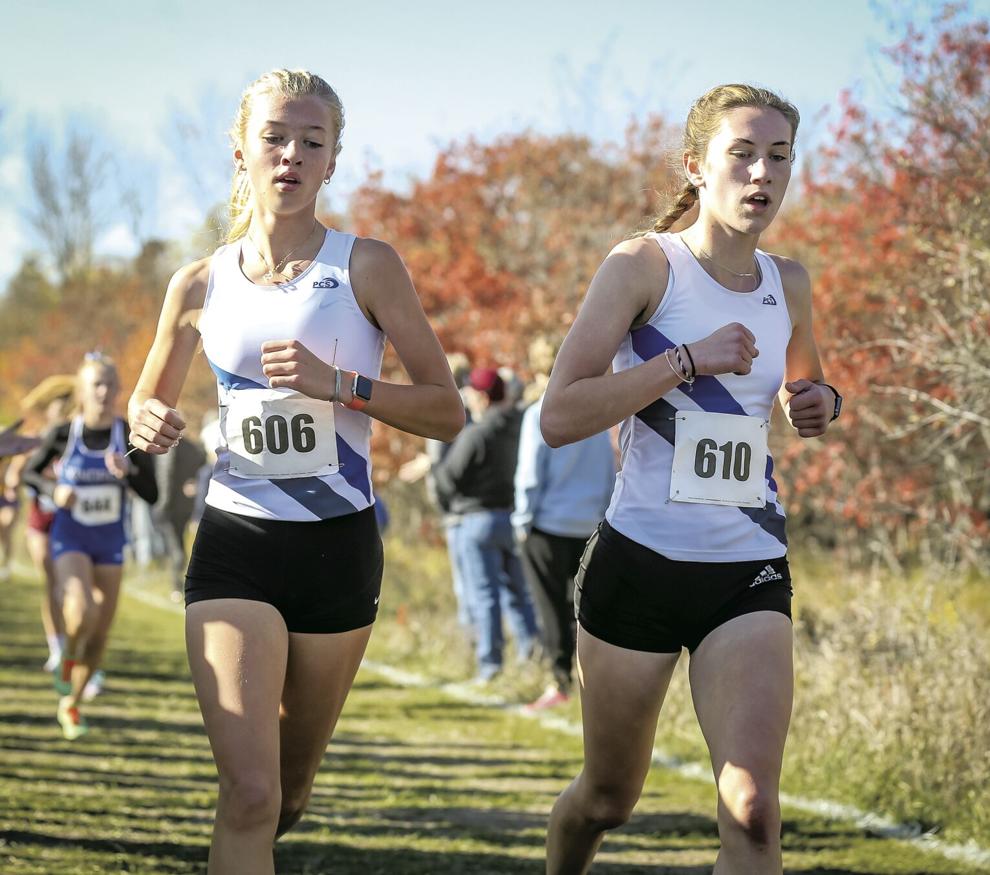 "Everyone got out really fast and so I just tried to keep my pace behind them and finish strong."
Brist, who ran the 5-kilometer course in 16:32.80, and the Burros boys finished fourth as a team in the race, tallying 134 points – 26 back of third-place Kindred.
H-CV cross-country coach Kirk Zink said Brist ran smart race and took advantage of toughest sections of the Jamestown course to make his moves.
"At about the halfway point, things looked awfully familiar to regionals, where we let things slip away," Zink said. 
"Then, Christian got back in the hills and outworked everyone across there."
H-CV's girls squad, led by eighth-grader Paige Cotton's fourth-place finish, also wound up just out of the top three.
For more, please subscribe to the Banner's online or print edition.