MAYVILLE – Monday was a night of firsts and lasts at Kim Braaten Memorial Arena.
For MayPort-CG senior Nora Peterson, it marked the final time she'd lace up her skates for a varsity hockey game on the ice she grew up playing on.
The evening culminated with MPCG eighth-grader Parker Strand notching her first varsity goal for the Crookston (Minn.) girls hockey team – with an assist from Hatton teammate Brynley Coleman, no less.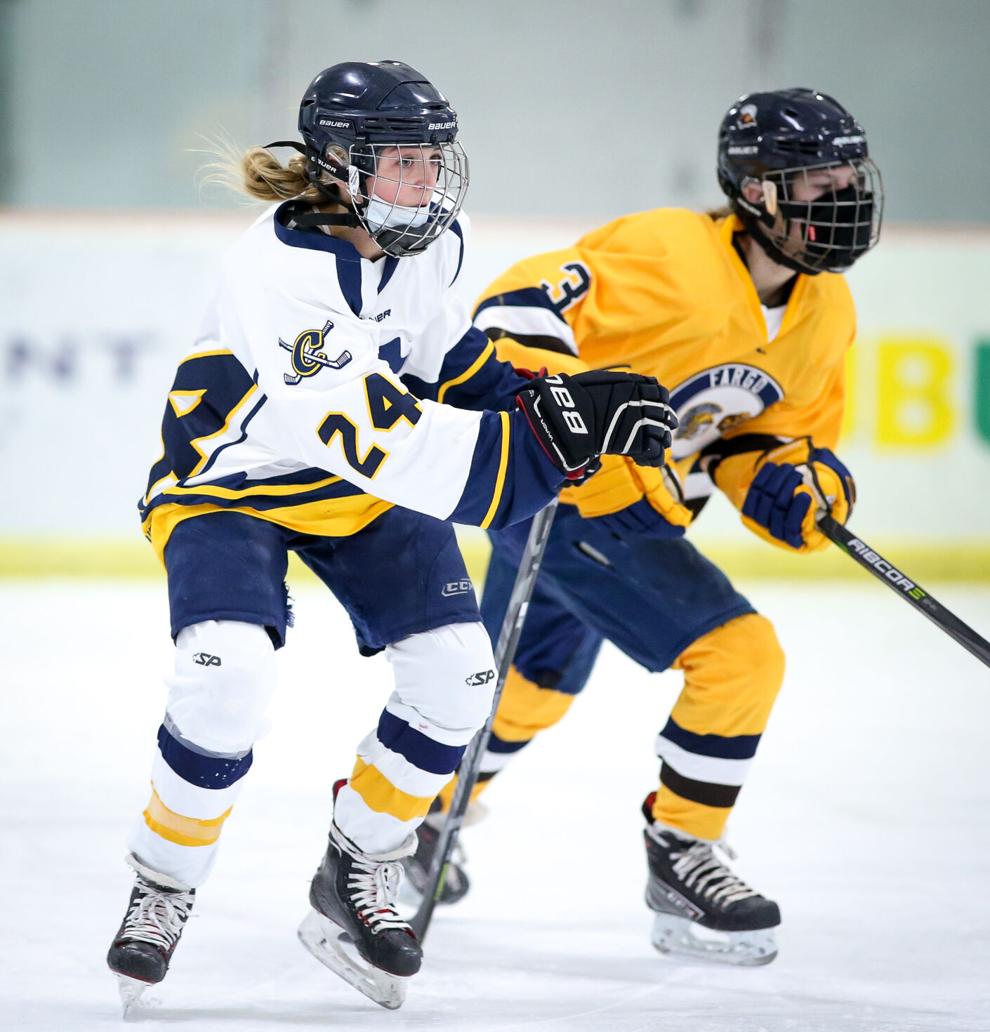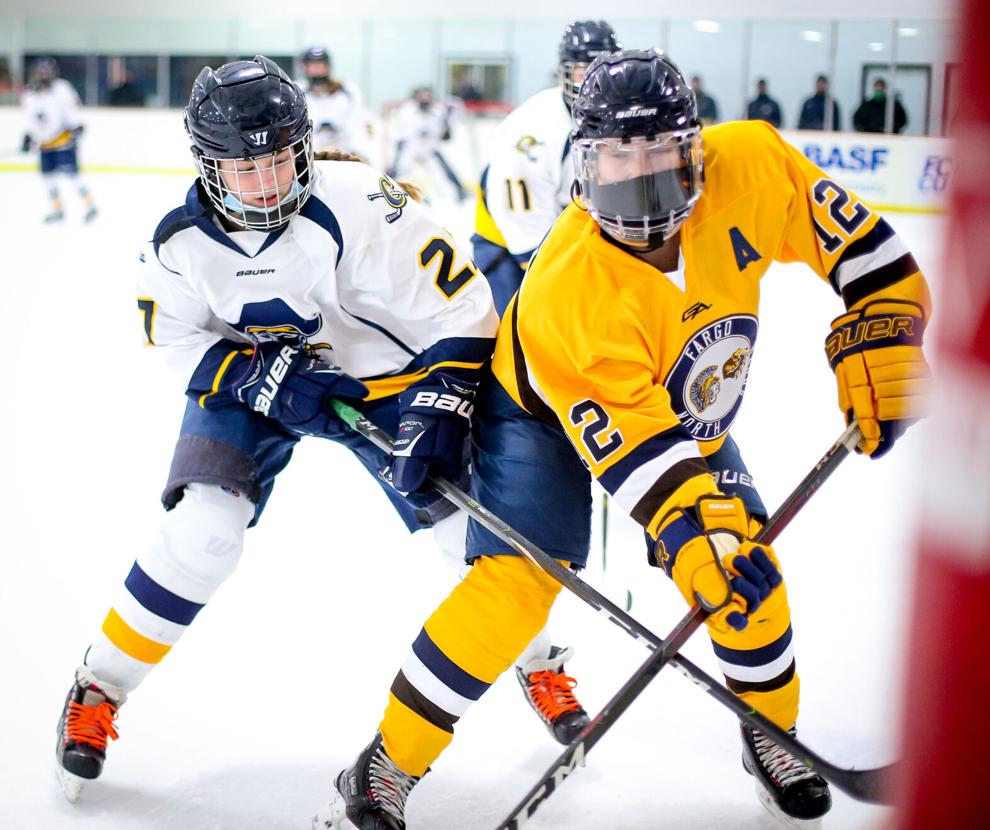 The Pirates fell 5-2 to Fargo North-South, ranked No. 2 in North Dakota, in a home game for the Crookston program, now in its fifth year of a sports co-op with MayPort-CG in girls hockey.
However, for the three North Dakotans on the Crookston roster, Monday was about more than wins and losses.
It was a rare chance to play in front of local fans and bring girls hockey back to Mayville.
"It stinks to play my last game in this rink, but it means a lot that we still get to play here and play on the rink that we grew up on," Peterson said.
Monday's game marked the third straight year Crookston head coach Tim Moe has scheduled a "home" game in Mayville for his squad. 
For Moe, the nod to his North Dakota players has created a greater sense of unity on the team and given a greater appreciation for the effort Coleman, Peterson and Strand make on a daily basis.
"It's important for our Crookston girls to make this trip so they can see what it is that the North Dakota girls go through every day," he said. 
"It's so nice for us to be able to share in the trip a little bit with the Mayville community," Moe said.
"They've been so great for us and welcoming. Lots of friendships have been made."
Five years ago, declining numbers for the MayPort Area Ice Dawgs and Crookston girls hockey teams forced the schools into a co-op for girls hockey.
MPCG players made an immediate impact.
In the first year, Allison Hutter became the team's third-leading scorer.
Last winter, Patriots seniors Breck Fugleberg and Taylor Garrett joined Peterson, Coleman, eighth-grader Raina Satrom – second on the team in goals scored – and junior goalie Grace Koshney, who recorded a .889 save percentage with three shutouts in 19 games. 
Due to COVID-19 concerns and conflicts, Koshney and Satrom did not play this year, but North Dakotans are still contributing in big ways to the Pirates.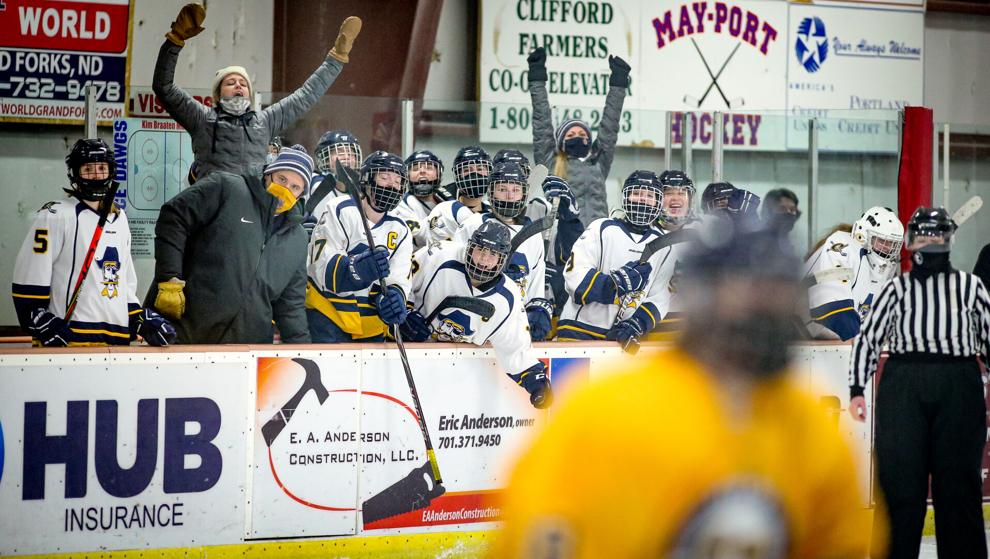 Peterson is in her third year playing for Crookston and led the team in scoring last season after lacing up her skates for the MayPort Area Ice Dawgs program at the youth levels.
Moe said that the senior brings a toughness to the team that came from years of playing alongside male teammates.
"She brings depth to our team and skill, and a mentality from playing with the boys that we're lacking and really need," Moe said.
Coleman played in 21 games last year as an eighth-grader and finished with two assists.
The freshman forward has matched that number five games into this season, sending in a shot on goal late in Monday's game that rebounded toward Strand.
Strand, a fellow forward, got her stick on the puck and punched it into net 11:59 into the third period for her first goal of her varsity career – three games, so far.
"I got a nice rebound and I got a lot of help from the rest of people on my line," Strand said. 
"It was a great moment, that's for sure," Coleman said.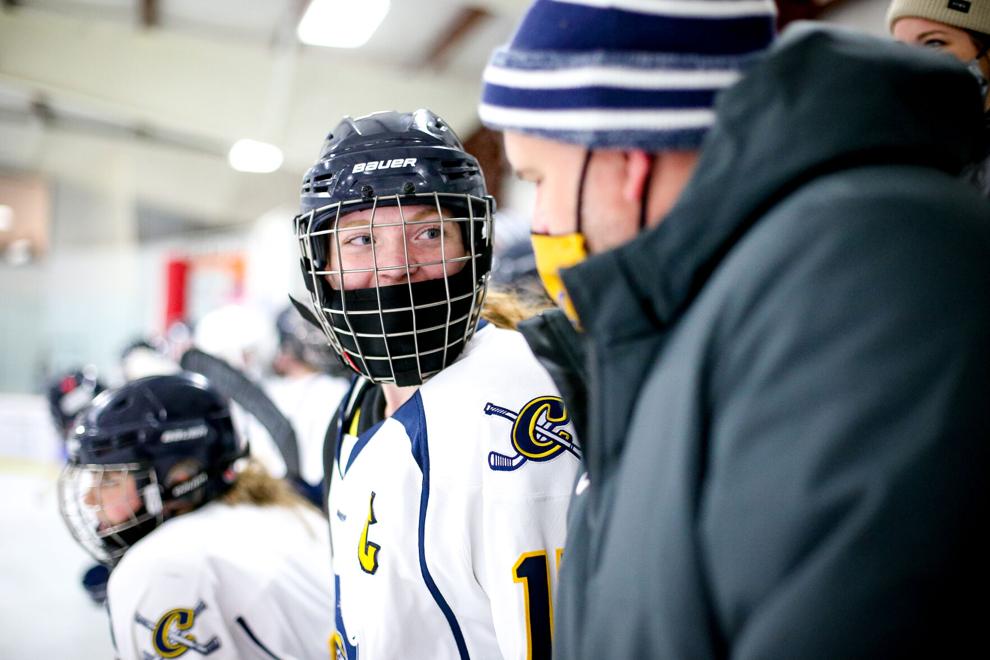 Moe, who started the three North Dakota girls on the ice together Monday, gave Strand the puck from her first goal after the game.
Peterson said it was a great moment for both the Pirates, 1-4 on the season, and her younger counterparts.
"It's nice seeing them get excited to get out there and work hard," Peterson said of Coleman and Parker. "I'm leaving the program in some good hands."
Crookston hosted West Fargo United Thursday night and will take on East Grand Forks (Minn.) at home on Tuesday evening.