Hillsboro-Central Valley's basketball team jumped back above .500 on the season with back-to-back wins the past week.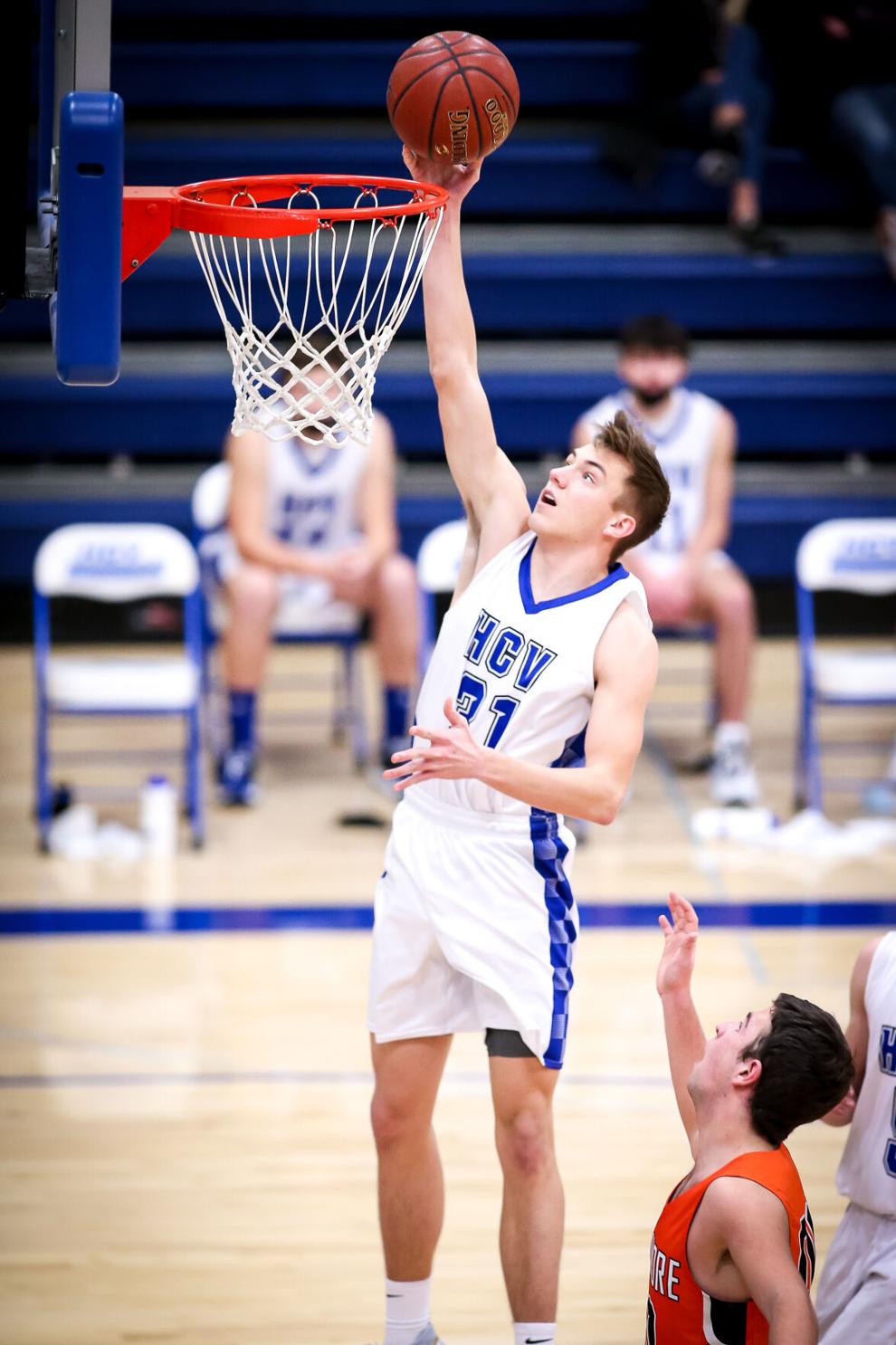 After downing rival Thompson in a 45-40 nail-biter Jan. 8, the Burros rolled to a 77-20 victory over Larimore Tuesday at the Hillsboro Events Center.
With the wins, the Burros moved to 4-3 overall despite a slow start against the Tommies last Thursday.
H-CV head coach Elliot Rotvold pulled all five starters after the team fell into a 9-0 hole to start the game that featured 31 turnovers.
"The first five just didn't get off to a good start," Rotvold said. "The other guys came in, gave us some energy, and that's why our depth is good."
Sophomore forward Peter Dryburgh answered the coach's call with a layup followed by a right-wing 3-pointer to cut into Thompson's lead.
His play sparked the Burros' defense, which held the Tommies scoreless for the next five minutes.
For more, please subscribe to the Banner's online or print edition.