David Torgeson met his then-college girlfriend 15 years ago after they were cast in a production of "Grease" being performed at Mayville State.
The pair started dating and, after five or six months, Torgeson figured it was time to pop the question – one that would determine whether the two were destined to be together forever.
That question turned out to be: "Will you go to Disney World with me?"
Fortunately for Torgeson, his girlfriend said yes.
Two years later, Torgeson took a knee and popped another question to his future wife, Heather, on a bridge outside Tomorrowland inside Disney's Magic Kingdom theme park in Orlando.
"When we walk by that spot, I can tell my kids: 'That's where I proposed to your mom,'" says Torgeson, MayPort-CG's technology director and the owner of the Delchar Theater in Mayville.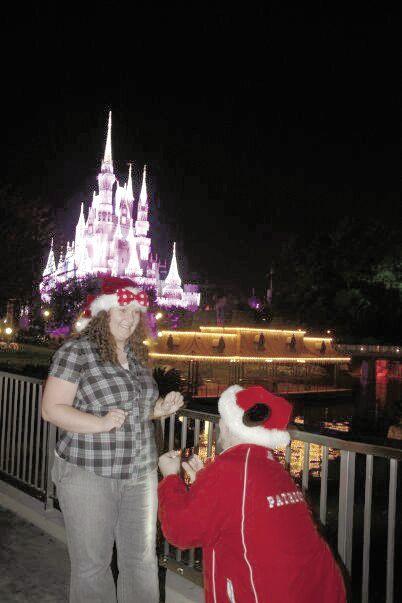 Like millions of others around the globe, Disney World has a special place in Torgeson's heart.
The world's most visited theme park resort celebrated its 50th anniversary three weeks ago, a half-century after its debut in central Florida on Oct. 1, 1971.
Torgeson, 34, wasn't alive for the unveiling of the iconic theme park built by Roy Disney and his company five years after the death of Roy's famous brother, Walt.
But the Mayville native has been visiting Disney World once a year since he was a third-grader at Peter Boe Jr. Elementary School in Mayville.
That's right.
Torgeson has been making an annual pilgrimage to the House of Mouse every year for 25 years, including during high school when other teenage boys may have thought they were too chill to hang with Mickey Mouse and his cadre of costumed characters.
"I don't think I ever felt like I was too cool for Disney. Maybe I should have," Torgeson says with a laugh. "But I didn't ever rebel like that or feel the need to.
"Maybe it was a simpler time back then. But I always enjoyed going to Disney World."
Magical start
Rick and Renee Torgeson used to vacation in Las Vegas once a year when David and his younger brother, Hunter, were growing up.
David can't really recall why the family's plans changed or why they headed to Florida that first year.
"I remember having to ask my teacher for homework and that whole process," he says. "But the only thing I knew about Disney World is what I had seen on TV commercials as a kid."
David says the family seemed surprised by how much they enjoyed the experience, although he wasn't prepared for the makeover that Disney gave Cinderella's Castle prior to his first visit.
The Magic Kingdom landmark had been given a birthday-cake theme and repainted bright pink with candy-cane spires in honor of the park's 25th anniversary.
The castle retained its pink overlay from 1996 through Jan. 31, 1998 before returning to its more traditional blue-and-gray look.
"It was so pink," David says. "I'm like 'It's pink. Why is it pink?'"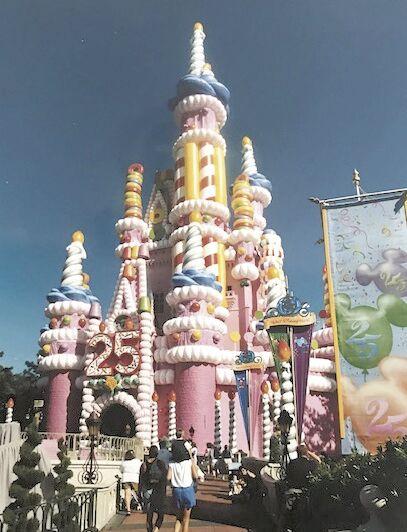 David had been to Valleyfair, a regional theme park in Minneapolis, multiple times as a kid.
But his maiden voyage to Disney World hit him and his family a little differently.
The theme park rides, parades and nighttime fireworks that are daily staples at Disney World's four parks – Magic Kingdom, Hollywood Studios, Animal Kingdom and Epcot – seemed, well, magical, he says.
"We had so much to learn that first year but we weren't there for a terribly long time," David says. "It was a little crazy. In the beginning, we thought Disney World was all one theme park."
Evolving world
David believes the family's first trip to Orlando took place in February.
When Rick and Renee got the itch to go on vacation a year later, they booked another trip to Florida.
"I'm sure they had fun going to Vegas, but Disney was a place they could go and enjoy with their kids," David says.
"My dad seems like this tough guy but he's a teddy bear when it comes to Disney. They had such a good time and the place made them feel like kids again. So they decided to keep going."
Rick and Renee never announced their vacation plans too far in advance and enjoyed surprising their boys with their annual trips to Disney.
"It turned into a tradition, one we didn't always talk about. But they knew we were going. And we knew we were going," David recalls. "Sometimes they'd call us into the kitchen and spring it on us."
Disney World has evolved throughout its 50-year history, especially in the past 25 years.
Animal Kingdom, a 580-acre theme park with a zoological theme, opened to the public in April 1998.
The theme park chain debuted its third water park, Blizzard Beach, in the 1990s and popular rides like the Rock 'n' Roller Coaster in Hollywood Studios and Test Track in Epcot were added in 1999.
Roller-coaster junkies celebrated the opening of Expedition Everest in 2006 and kiddies waited in line for hours to see Woody and Buzz on Toy Story Mania after its debut in 2008.
Disney added the Seven Dwarf's Mine Train coaster in 2014, opened "Pandora," a land based on the movie "Avatar" in 2017 and more recently welcomed "Star Wars: Galaxy's Edge" to Hollywood Studios in 2019.
Disney has pulled the plug on more than a handful of its less popular lands, shows and rides over the years – the company has plans to retheme its log flume Splash Mountain into a "Princess and the Frog" ride – but the Torgesons try to roll with the changes.
"There are times I find myself getting upset with Disney for closing an attraction. How can you close a Disney World staple?" David asks.
"But then it dawns on me that it was a staple for my generation. The changes they're making are for future generations. I have to remember they're making those changes for my kids."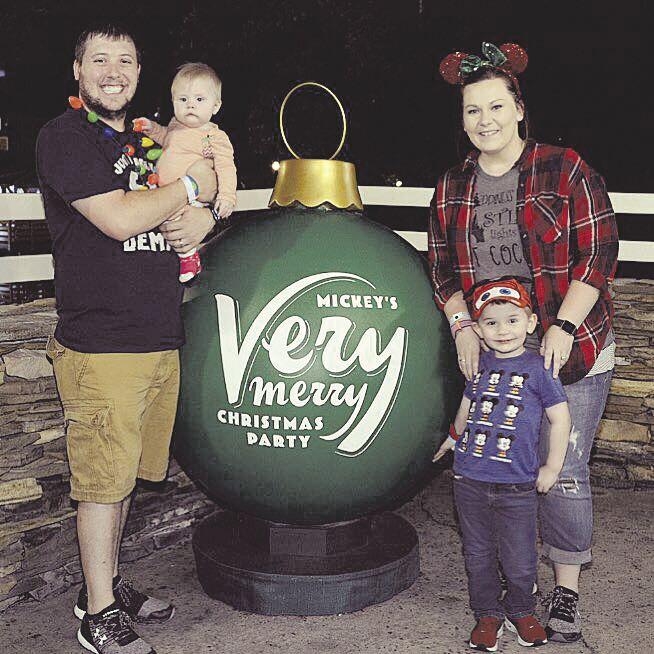 Must-dos
So what did a Disney World vacation mean to David growing up?
For starters, it was a chance to step outside his comfort zone and test his courage.
His parents forced him to board the Rock 'n' Roller Coaster, a Vekoma high-speed indoor coaster that reaches 57 miles per hour, by himself as a kid.
"I was terrified. Pretty much no one told me I was going to be OK," he says. "And I thought to myself 'Wait, am I going to die?' But I ended up having a great time."
Over the years, David has grown to love Disney treats like the Mickey ice cream bars (his wife prefers the soft-serve Dole Whip cups), the parades and the nighttime fireworks shows.
He never misses a chance to tour the Haunted Mansion, float downstream on the Pirates of the Caribbean water ride or take a spin in the dark on Space Mountain, an indoor coaster that's been a staple at Magic Kingdom since 1975. "Those are must-dos," he says.
He still takes time to take photos with Mickey, Minnie, Goofy and Pluto – and he desperately wishes Disney had meet and greets with the Muppets – but his favorite character to visit is Baymax, the star of the 2014 animated hit "Big Hero 6," who appears at Hollywood Studios.
David has shared his love of Disney World with Heather, although her first trip to Magic Kingdom could have started out a better – or perhaps a little drier.
Heather got soaked after barreling down Splash Mountain on their first night at Magic Kingdom right before the SpectroMagic parade on a cool night in March.
"She was mad," David says. "But I said 'Let's fix this. It's time to go buy some expensive clothes.'"
First-timers
For David, part of the enjoyment in returning to Florida year after year has been seeing the reactions from kids taking their first steps into a Disney park.
He has served as adviser for MPCG's Future Business Leaders of America chapter and been able to visit Disney World with his FBLA students for national conferences in Orlando.
In addition, David and Heather's family now includes their 7-year-old son, Ryker, and 4-year-old daughter, Emrie, who are in the age-appropriate wheelhouse for soaking up Disney magic.
"They're finally to that age where they're no longer scared s---less," David says with a laugh.
"When my daughter got to see Elsa or my son met Mickey the first time, that was emotional. They're so real to them and you get that authenticity that you don't get if you were meeting Vegas Strip Mickey."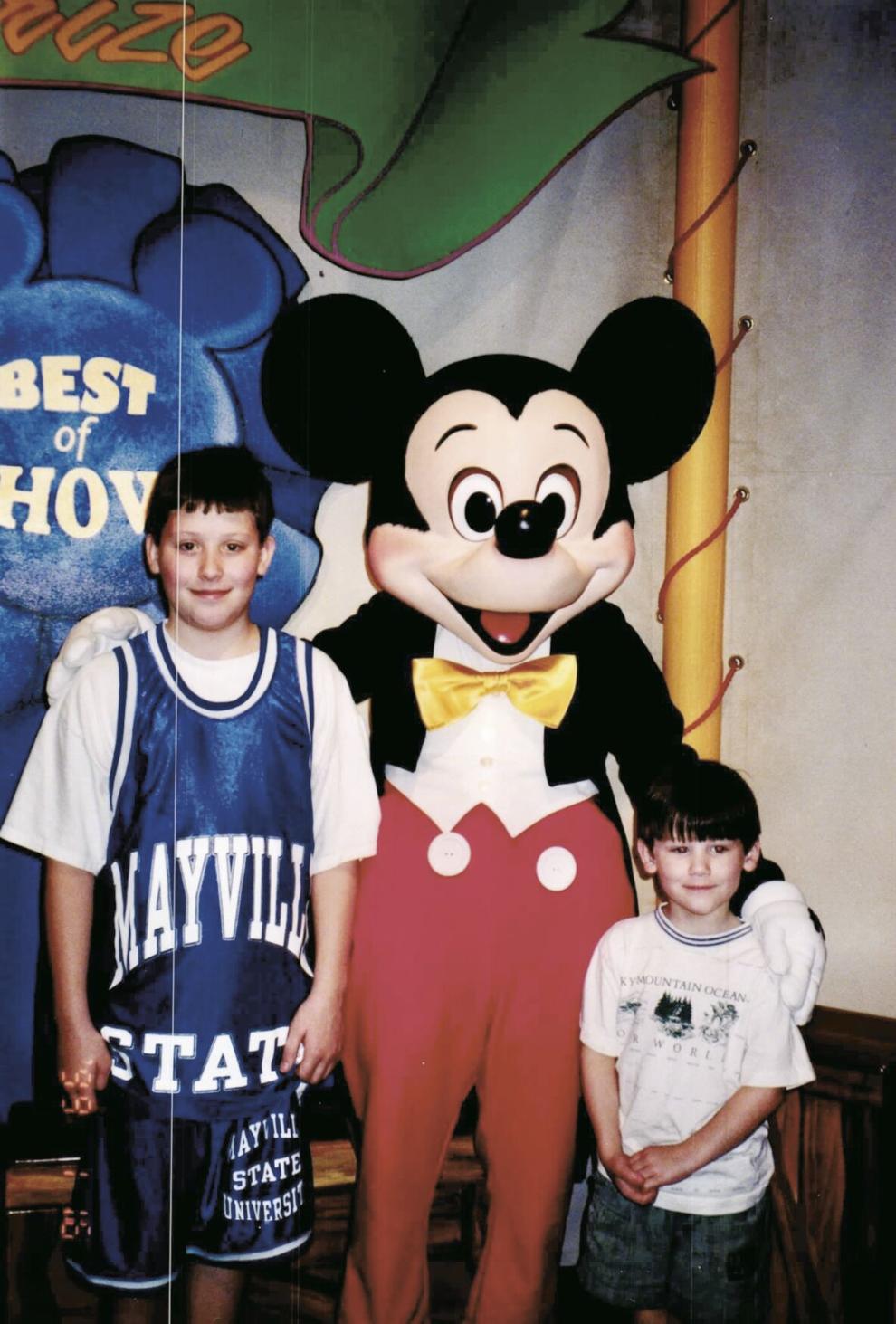 Sharing info
The cost to travel 1,800 miles and stay at a Disney World resort – or a nearby hotel for an extended stay – isn't for the fainthearted.
Admission prices alone to enter one of Disney's Orlando parks have soared in the past 25 years.
Guests paid $38.50 to enter Magic Kingdom in 1996. Today, those fees range from $109 per person on a slow day to $159 during the holidays when crowds pack the park.
David admits he was fortunate that his parents placed a priority on saving for their trips and he's done the same for his family.
He typically sets aside his FBLA adviser check to pay for their Florida excursions, although he's learned a few penny-pinching tricks to cut down on costs.
"I sometimes feel like people are thinking 'Are you going again? Are you made of money?'" he says. "But there are things you can do to save money."
He's been known to share those insights with family and friends and recently started working with a travel agency in Crosby, N.D., to become an authorized Disney vacation planner.
Not everyone wants to visit the same vacation destination every year, but David says he's more than willing to share his knowledge with families making their first trip to Disney World.
"People sometimes ask me if I'll ever get tired of going there but I know it's a place I'm always going to enjoy," he says. "I know if I go there I will make new memories with my family."