Construction of an $8.5 million natural gas pipeline headed for homes in Hillsboro and Mayville is a month ahead of schedule.
Representatives for Dakota Natural Gas said Monday that crews have finished installing 11 miles of 4-inch steel pipe into North Dakota extending west from the Viking Gas Pipeline in western Minnesota.
The steel pipeline remains a few miles northeast of the American Crystal Sugar plant north of Hillsboro but crews already have started installing 6-inch plastic pipe heading west to Mayville, said Cody Chilson, Dakota Natural Gas vice president.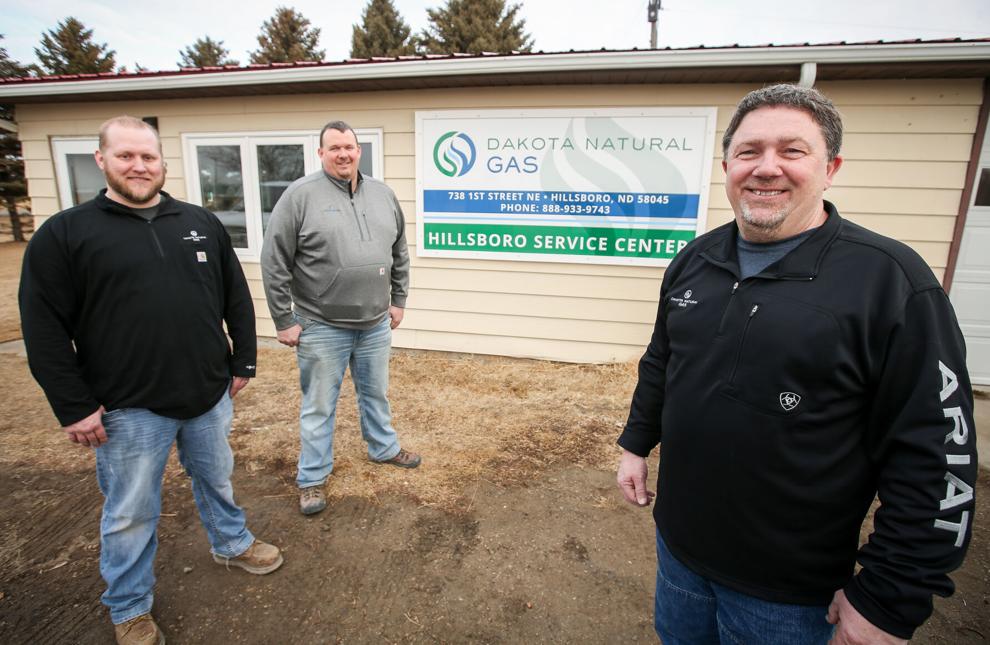 "We originally planned to install about 5 miles of pipe last winter and we average about a mile of steel pipe a week," Chilson said. "So we are way ahead of schedule because of the mild winter."
Dakota Natural Gas senior technician Lauren Steinhaus said crews have about 1.5 miles of steel pipe left to bury but the remainder of the piping connecting Hillsboro and Mayville will be plastic.
Property owners in Hillsboro received four-page letters from Dakota Natural Gas the past week encouraging people to consider switching to natural gas prior to next winter.
For more, please subscribe to the Banner's online or print edition.