Cody Harstad doesn't describe himself as an artistic person.
The Hillsboro man's siblings can draw and paint, he says, but he admits he never had a knack for those skills.
That hasn't stopped the 36-year-old state trooper from whittling away colorful knickknacks in his backyard shed.
Now, Harstad is hoping to start a hobbyist club for the area's woodcarvers and enthusiasts.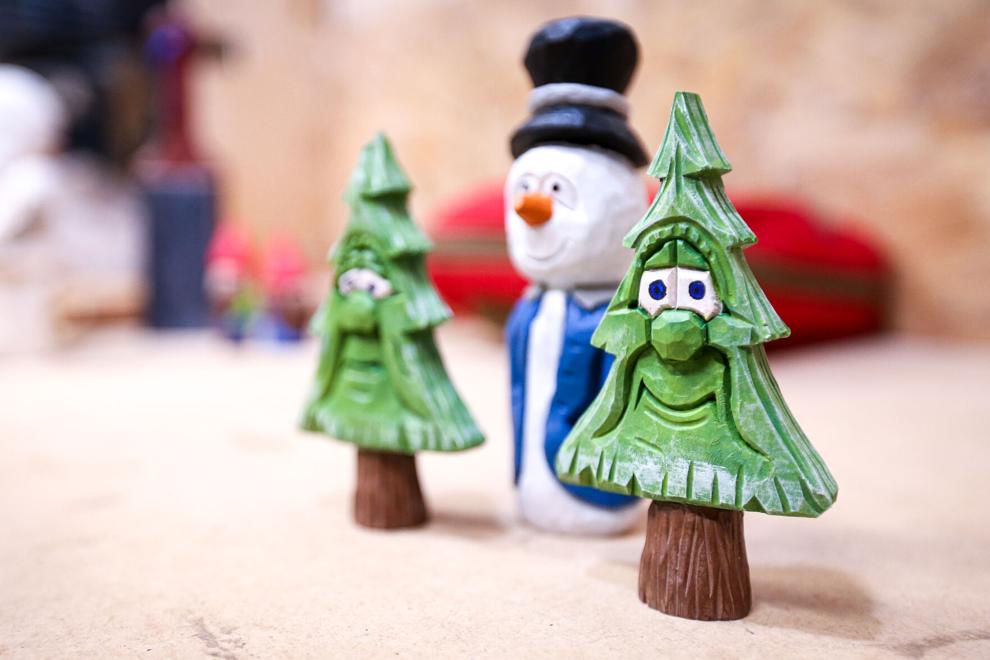 "This is something I never realized I'd enjoy as much as I do," he said Wednesday in his small shop. "But it's a lot of the same principles of art, with proportions and symmetry."
Weeks and months of quarantining at home due to COVID-19 have led to a surge in new hobbyist woodworkers in the area, Harstad said.
That's how he got his start.
For more, please subscribe to the Banner's online or print edition.